We Accept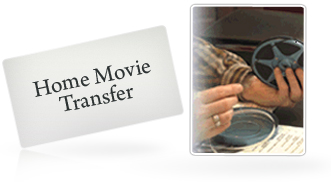 Our Video Services...
VIDEO TAPE DUPLICATION

From VHS, DVD, SVHS, VHS-C, 8MM, Hi 8MM, DV, Mini-DV. Same day, express, night & weekend service. We specialize in quick, high quality video duplication & use only the highest quality videotape. Every tape is checked for quality before and after duplication.

VIDEO TRANSFER TO DVD

From VHS, SVHS, VHS-C, 8MM, HI 8MM, DV, MINI DV and more. We offer superior transfer services as well as same day and next day service.

DVD & CD DUPLICATION

We specialize in quick, high quality video, CD and DVD duplication. We can even print on your DVD or provide you with custom imprint design.
PHOTO & SLIDE KEEPSAKE VIDEOS One of our specialties! We'll transfer your photos and slides to videotape with music & titles, great for anniversaries, birthdays, weddings, family reunions & memorials. Ask to see our photo & slide brochure!
VIDEO EDITING Whether it is for your personal keepsake or a program for your company, we specialize in editing your video into a masterpiece! We can add effects, titles, write and record a script or voiceover, do split screens, sound effects, slow & fast motion, etc.
DVD AUTHORING We call this DVD Deluxe. We can combine related videos onto one DVD complete with custom menus, chapter points, etc. Great for our business and consumer customers!
HOME MOVIES We transfer those old home movies & slides of yours into a crisp and colorful video complete with easy listening music. First, we clean and transfer your smaller reels to 400' reels and then transfer those to video. Satisfaction guaranteed! Ask to see our home movie brochure!
VIDEOTAPE PRODUCTION We provide high quality video production -- your project on video. Ask to see our brochure on this service.

VIDEO PRINTS

# We can produce a print from any video or film frame. 3x4, 4x5, 8x10, even 20x28 posters.

FORMAT CONVERSION

BETA, Betacam, DV, Mini-DV, Three Quarter Inch, Audio reel to reel, etc.

AUDIO TAPE DUPLICATION

Regular and micro cassette duplication.

VIDEO TAPE REPAIR

We can repair most any video tape.